Brands
The Leaders of Design & Innovation
Meet the companies that we call partners. They form the foundation of our product specifications thanks in part to their best-in-class performance, breadth of product offering and ongoing technological innovation.
Based in Cambridge, England, Arcam designs high-end audio electronics that bring movies and music to life. With decades of experience under their belt, Arcam understands the importance of having a strong foundation when it comes to home audio and home cinema solutions. Established in 1976 with the company's iconic A60 amplifier, the company now offers CD players, DAC (digital analog converters), wireless media servers, Blu-ray players and Dolby Atmos-enabled AV receivers. Over the years, Arcam has established a world-class reputation for delivering exceptional AV electronics. Their trademark techniques allow for delicate signals to come through with their full nuances and intricacies intact. Arcam's sound engineers are constantly innovating to develop high-performance products that embrace the latest trends in hi-fi and home cinema.
Experience personalized control for your unique lifestyle with the power of Salt Lake City-based Control4. Connect virtually any device in your home or business to work together, and command them all with customized one-touch controls and scenes from your system remote or smart device of choice. Whether you're home or away, Control4 gives you the power to command and monitor your estate or business in one platform. The transformative benefits of a smart connected home and business with Control4 delivers convenience, peace of mind and an efficient environment that's comfortable and safe.
Bring your smart home dreams to fruition with one-touch control of your entire estate from an intuitive touch panel, custom-engraved keypad, smartphone or by voice activation. Crestron automation and control reveals your home or business' true potential with programmed scenes that instantly adjust your lights, shades, thermostat, audiovisual electronics, security system and more—all at the lift of a finger. Custom-tailored for any home, workplace and lifestyle, Crestron is truly the pinnacle of invisible comfort and convenience and takes pride in designing and manufacturing their products in America.
Leverage Epson's long history of electronic innovation with their line of commercial and home cinema projectors, which deliver striking, dynamic quality for projection made perfect. Their wide range of projectors is ideal for home theater enthusiasts who enjoy watching sports, TV shows or movies. With images up to 300", you can relish the big-screen experience in the comfort of home. Meanwhile, 4K video resolution and advanced color processing offer unprecedented detail ideal for both residential and commercial settings. With ultra-bright models available, you can enjoy dynamic images, even with ambient lighting in the room. Dealing with a small space in your home or office? Explore Epson's high-performance, short-throw projectors that can sit just a few feet from the screen.
A market leader in innovative display mounting solutions, engineering company Future Automation specializes in mechanisms that conceal and reveal displays in modern smart homes, commercial spaces and marine applications. Their unique product line combines functionality with aesthetic appeal to offer greater flexibility for any vision. Future Automation's in-house design team crafts bespoke solutions for projects small and large, with a vast product line that includes lifts, wall mounts, ceiling mounts, table mounts, projector drops, moving panel mechanisms and more that can be seamlessly integrated into any AV installation. Sculpt the design you desire with beautiful, automated AV lifts and mounts from Future Automation.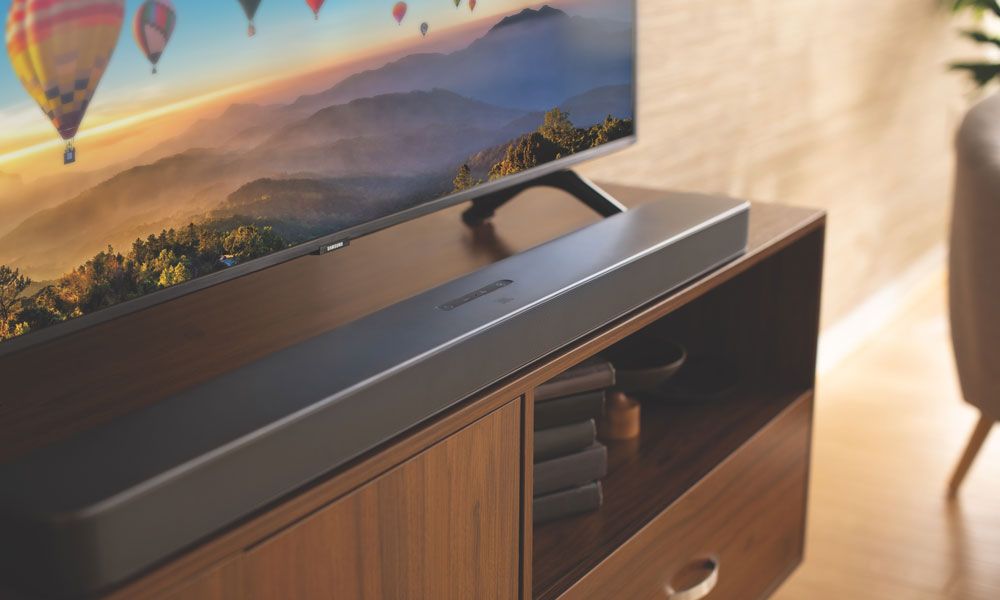 Discover the height in high-performance sound with JBL Synthesis loudspeakers trusted by recording artists worldwide. Since its foundation in 1946, the Los Angeles-based company has been at the forefront of some of the greatest advancements in home audio and surround sound. In collaboration with LucasFilm engineers, JBL pioneered surround sound through cutting-edge THX technologies. Its loudspeakers combine horn-loaded compression drivers, titanium tweeters and precise crossover networks for the most accurate sound reproduction. Varied speaker lines include floorstanding, bookshelf, in-wall and in-ceiling models ideal for any space. Ensure the ultimate quality by pairing speakers with JBL amplifiers available for high-performance and multi-channel configurations. For top-tier sound in any environment, all loudspeakers include the company's ARCO software. This room correction technology offers the ideal calibration and placement to ensure everyone in your theater or listening room gets the same high-level sound.
JL Audio is a consumer and professional audio manufacturer focused on delivering unique engineering, superior quality and high-performance audio to sound enthusiasts around the world. JL Audio was founded in 1975 on the belief that great audio has real value and that their discerning customers can "tell the difference." The Florida-based company is known as one of the pioneers of the car audio industry and is also active in the marine, home, mobile and powersports markets. JL Audio is particularly famous for their subwoofers, which have received the highest accolades from audio reviewers and demanding audiophiles around the world and feature proprietary, patented technologies that require unique assembly techniques. Nearly all JL Audio speaker systems are built in the United States and overseen by production and logistics professionals who make sure every product maintains the company's high-quality standards.
Speak to your smart home like you would a family member or friend with Josh, a sophisticated voice-controlled automation system created by Denver-based artificial intelligence company Josh.ai. Josh uses proprietary Natural Language Processing technology so you can command your home in whatever way feels most comfortable. Josh will learn your daily patterns and take note of your preferences to make your smart home experience more effortless than ever. Since its founding in 2015, Josh.ai has put your privacy and protection first, promising never to sell your data and giving you full control over how much information your home collects. Use Josh with best-in-class smart home products like Control4, Lutron, Nest, Sony and more, and control your whole home from anywhere in the world with your smartphone.
Introduce natural light into your spaces with low voltage, tunable LED lighting from Ketra. The Texas-based company was founded in 2009 and offers the world's most advanced lighting systems, drenching residential and commercial spaces in the widest range of pristine whites and vibrant colors from a single source. Conjure the warm glow of an incandescent, the cool of moonlight or effortlessly create your own colors with advanced Dynamic Spectrum control. Ketra not only adds beauty to your spaces but encourages improved productivity and relaxation with human-centric lighting that mimics the sun's rays. Command your Ketra light bulbs and fixtures from the convenience of your smartphone or wireless keypads or integrate Ketra with the rest of your smart home through the Lutron HomeWorks QS luxury automation system.
In 1946, hi-fi legend Paul W. Klipsch founded Klipsch in a small shed in Hope, Arkansas, where he designed the now legendary Klipschorn speaker. Live music made its way to living rooms throughout the country through the company's advanced horn speaker technology. Although hi-fi is at its soul, Klipsch offers a wide range of personal and home audio solutions. From their massive audio research facility that includes anechoic chambers, digital electronics workstations and an industrial design lab, Klipsch is continually revolutionizing high-end sound. Listen to the best in modern acoustics through their high-end speakers, home theater speakers, architectural speakers, headphones, soundbars and wireless speakers. Though the company was bought by Audiovox Corporation in 2011 and is now based in Indianapolis, Indiana, the ethos from that small shed remains Big Sound. No Bullshit.
Founded in 1958, LG Electronics is driven by the desire to deliver a better lifestyle for homeowners. Through years of innovation, the South Korean company has become one of the leading manufacturers in home electronics. Among their wide-ranging solutions, they offer award-winning OLED TVs, AI-based entertainment platforms, soundbars and Blu-ray players. Throughout, they have been standard bearers in quality, from ultra-thin designs that blend seamlessly with the environment to cinematic short-throw projectors that deliver 120-inch images even in ambient lighting. Their webOS platform is their latest advancement in home technology, providing easy access to the top streaming services including Netflix, Hulu and Amazon. WebOS even offers AI-based entertainment recommendations and allows you to stream movies, TV or music from your iOS device to any LG TV through Airplay2.
Inventors of the solid-state dimmer in 1959 and now holders of 2,700 worldwide patents, Lutron has expanded their product offering to more than 15,000 products. Lutron makes it possible to craft the perfect atmosphere at home or in the workplace to complement your day-to-night activities with personalized lighting and shading control for enhanced comfort and productivity. Recall your favorite settings from a master keypad or remote to easily transform your environment with just a tap or set your lights and shades to adjust on their own so you can focus on the activity at hand. From the workplace to the home, Lutron provides sophisticated solutions for custom lighting and shading that operate seamlessly at your command.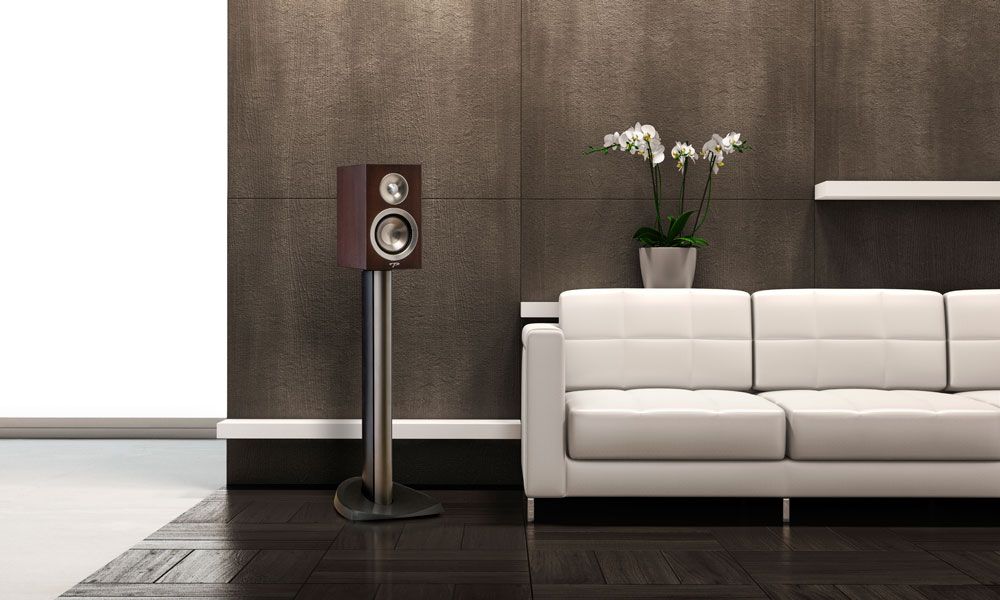 Find the optimal high-performance audio solution for home theater systems, outdoor sound and 2-channel audio through a wide range of Paradigm loudspeakers. Since 1982, the Toronto-based company has perfected the balance of construction, design and engineering for the ultimate value in high-end sound. Relying on in-house audio research, Paradigm constantly re-tests, re-measures and re-designs their speakers for superior sound quality every time. Even the most critical listeners will be amazed by the clarity and power of sound emanating from their loudspeakers while listening to music or movie soundtracks. Variables within the room can easily affect sound quality which is why all speakers include Anthem Room Correction (ARC) technology. ARC eliminates these variables by comparing room acoustics to the company's lab standards to get rid of adverse results through custom calibration.
Whether for two-channel or whole-home audio purposes, Revel systems and speakers deliver impeccable sound quality. Since its foundation in Stamford, Connecticut in 1996, Revel's goal has been to merge premier performance with incredible sound reproduction through a rigorous focus on research testing for all their cutting-edge technology. Now owned by Harman International Industries, Revel guarantees unparalleled audio accuracy and clarity with every line of speakers, from their floor-standing solutions to bookshelf, outdoor and architectural options. The result is sound performance the way the artist intended their media to be heard. Expanding on their luxury solutions, Revel is the go-to partner for Lincoln with audio systems in their Aviator, Navigator, MKZ, Nautilus and Continental car models.
Elevate your expectations of home entertainment with Samsung's most innovative and advanced range of televisions that offer an impeccable visual and auditory experience for film and gaming enthusiasts alike. Samsung's proprietary Quantum Processor is the mastermind behind their unrivaled QLED 4K and 8K TVs that display a depth of detail, contrast and realism never seen before. Even when not in use, Samsung displays add beauty to your home by transforming into framed artwork or blending into the decorative pattern on your wall, elevating your space while turned on and off.
As the first home automation company to embrace mobile technology for control inside and outside the home, Savant is a leader in innovation. The brand helps to cultivate the ultimate luxury lifestyle with personalized control of your entire home, business or yacht from an intuitive mobile app, high-resolution touchscreen, elegant remote or by voice activation. Savant offers any user the unparalleled convenience of controlling your lighting, climate, entertainment, pool and spa, security and more from a single platform no matter where you are. Set distinctive scenes that mold to your every mood and transform your home into a coveted entertainment hotspot at the touch of a button. Whatever you imagine, Savant can help make it a reality.
Established in the early 1980's, Southern California-based Dana Innovations is the parent company of Sonance, iPort and TRUFIG. Sonance specializes in designing high-quality audio systems for luxury homes and businesses that work in virtually any environment, from in-wall and in-ceiling to expansive outdoor landscapes and more. Enjoy sightless surround sound that immerses you into your favorite blockbuster film or musical soundtrack with discreet speaker solutions that complement any indoor décor or hide evenly throughout your gardens and foliage. With Sonance, delight in immaculate sound with minimal visual impact thanks to the beautiful blending of technology and aesthetics. Further expanding on its commitment to luxury sound, Sonance acquired James Loudspeaker in 2019. The acquisition allows Sonance to leverage James Loudspeaker's innovations in the areas of custom and architectural audio to create high-performance, bespoke solutions for its clients.
Sonos systems
envelop every space of your home with brilliant audio, creating a soundscape you can easily customize to play what you want, where you want. With smart, wireless speakers for your music and cinema, Sonos expands crystal-clear audio anywhere you desire and connects to all your favorite media sources for easy, o ne-tap listening. Seamlessly command your speakers with voice activation or from your smart device of choice and rediscover your favorite music with a sound system that lets you listen your way when you partner with a Sonos dealer in Fayetteville, Rogers, or Northewestern Arkansas.
Delight your senses with professional-grade home entertainment solutions designed to harmonize both picture and sound for a breathtaking, true-to-life experience. Unprecedented contrast, color and realism are made possible with Sony's proprietary technologies that also lead in pixel-by-pixel detail for texture you can practically feel. Whether you're outfitting a multi-purpose media room or a dedicated private cinema, Sony's line of premium 4K HDR projectors and TV displays, AV receivers and high-resolution speakers work in tandem to craft the immersive experience intended by film and video game creators.
Start Your Journey to Smarter Living
Connect with us to learn more about how these industry-leading brands work together to create your dream smart home or business.